Liam Hemsworth EXPLODES Outside Nightclub
Liam Hemsworth
EXPLODES Outside Nightclub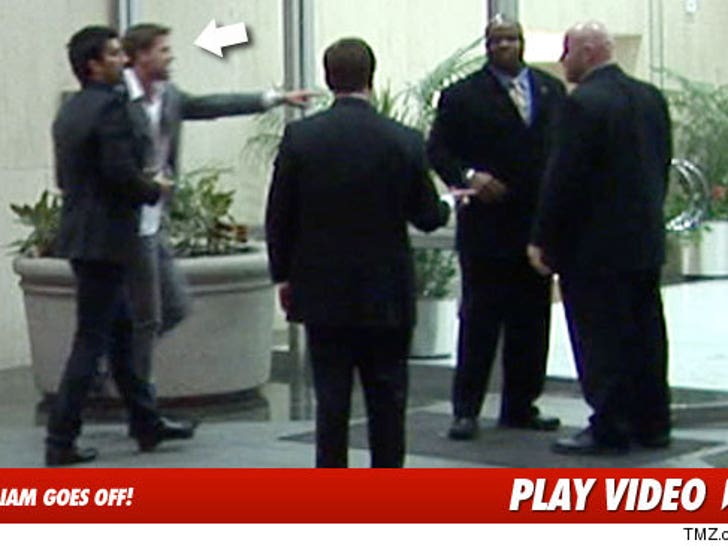 Miley Cyrus' ex-boyfriend Liam Hemsworth went BALLISTIC on two HUGE bouncers outside an L.A. nightclub last night -- needing to be physically restrained from going after the hired muscle.
It all went down after some sort of altercation inside the nightclub -- as Liam walked out of the joint, he screamed at the two HULKING men, "I was on your f**king side ... I was backing YOU up!"
It's unclear if Liam was kicked out of the club or left on his own -- but SECONDS after he went off on the guards, Liam was able to compose himself ... and even SMILES for several fans who wanted a photo on the way to his car.