Michael Vick BAILS on 'Oprah' Interview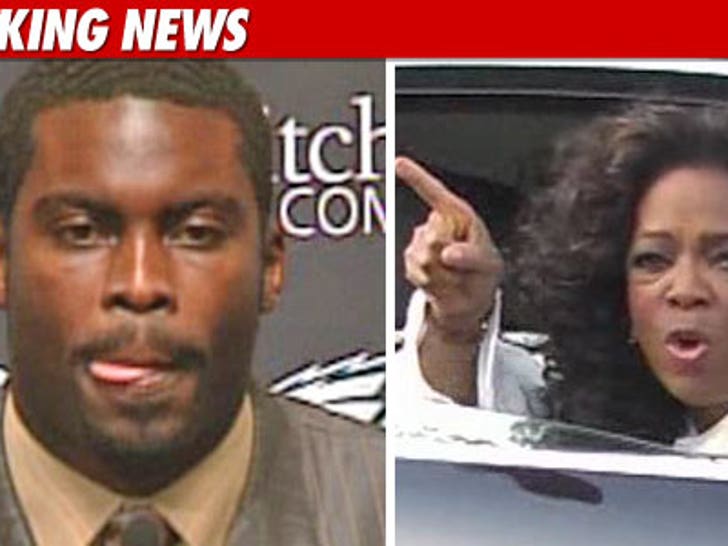 Philadelphia Eagles quarterback Michael Vick has canceled plans to do a sit-down interview with Oprah Winfrey ... in what would have been his first major interview since being released from prison.
So far, no word on why Vick pulled the plug.
Mike has one hell of a story to tell -- after seemingly turning his life around and putting together an unbelievable season with the Eagles after being out of the game for two years.
UPDATE: Vick released a statement saying, "After careful consideration, I will need to postpone the taping of the Oprah Winfrey interview scheduled for February 22."
He continues, "I admire and respect Oprah and hope to be able to participate in an interview in the future."