How Lindsay Could Go To Jail Without a Trial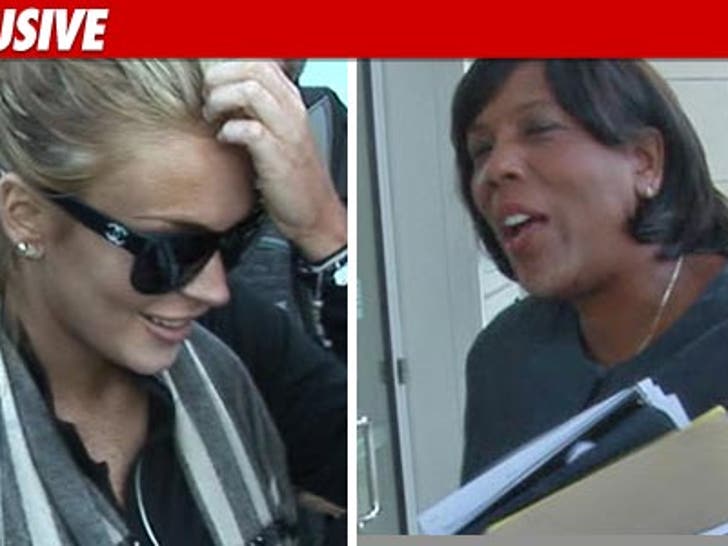 Lindsay Lohan could go to jail for more than a year for allegedly stealing that necklace ... and it could happen without a jury, without a trial .... without grand theft charges even being pursued.


After doing some investigating, we discovered the D.A. could drop the felony grand theft case completely. But that wouldn't end Lindsay's legal woes -- not by a long shot.
Prosecutor Danette Meyers could go back to court and ask the judge to violate Lindsay's DUI probation ... on grounds she stole the necklace.
The judge in the probation case could then hold a hearing -- without a jury -- to determine if Lindsay did indeed pilfer the jewelry.
Now here's the big problem for Lindsay. In a criminal case, the D.A. must prove guilt beyond a reasonable doubt -- in other words, convincing a jury that there's a 98 to 99% chance that she did the deed.
But in a probation violation case, all the judge has to decide is that it's more likely than not that she stole the jewelry -- in other words, that there's a 50.1% chance she did it.
Sources connected with the D.A.'s office tell us ... prosecutors believe they could ask for more than 1 year in jail if the judge decides Lindsay violated her probation.
And one final piece of bad news. It's very possible if the D.A. dismissed the grand theft case, the probation violation matter would go back to Judge Elden Fox in Beverly Hills, who has totally lost patience with Lindsay.