Lindsay Lohan Court Dress -- I Was Trying to Dress Conservative, Dammit
Lindsay
I Tried to Dress Conservative,
Dammit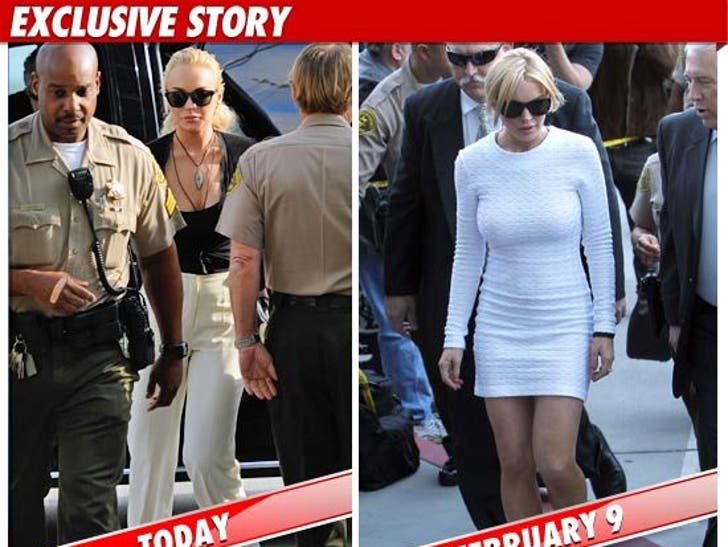 Lindsay Lohan was adamant about NOT creating a stir today with her court outfit ... telling friends, the last thing she wanted was another white dress fiasco -- so she went the conservative route ... kind of.
Sources close to Lindsay tell TMZ, the actress was deciding between a handful of outfits -- and ultimately picked the one she thought was the most reserved ... a low-cut black and white pant suit thing.
And just in case you're interested, here's today's breakdown -- Chanel top and pants, YSL shoes, Lanvin clutch, and Tres Glam jewelry.
Revealing outfit or not, the actress is desperate to save her own skin.