Famous Dior Designer John Galliano -- Detained for Anti-Semitic Rant
Famous Designer
Detained for Anti-Semitic Rant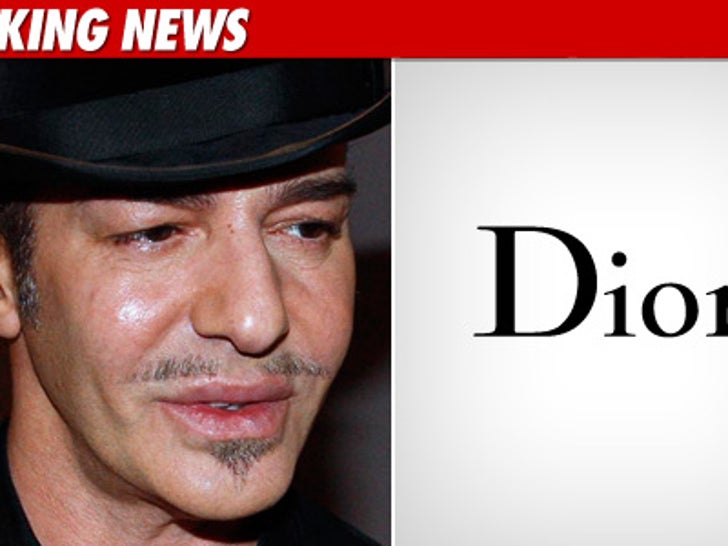 John Galliano -- the head designer at Christian Dior -- was briefly detained in Paris last night for allegedly attacking a couple at a cafe ... and spewing anti-Semitic insults at them.
According to the Associated Foreign Press, cops swooped in and detained Galliano ... and found that he had been drinking. Galliano was released without charges ... and escorted home by police.
The details surrounding the incident are sketchy ... but Galliano's lawyer Stephane Zerbib told AFP the designer "formally denies the accusations of anti-Semitism made against him."
Dior has officially suspended Galliano pending an investigation into the incident.
FYI -- Kate Moss recently announced she tapped Galliano to design her wedding dress.