Kelsey Grammer's Bride Wore White ... Bathrobe!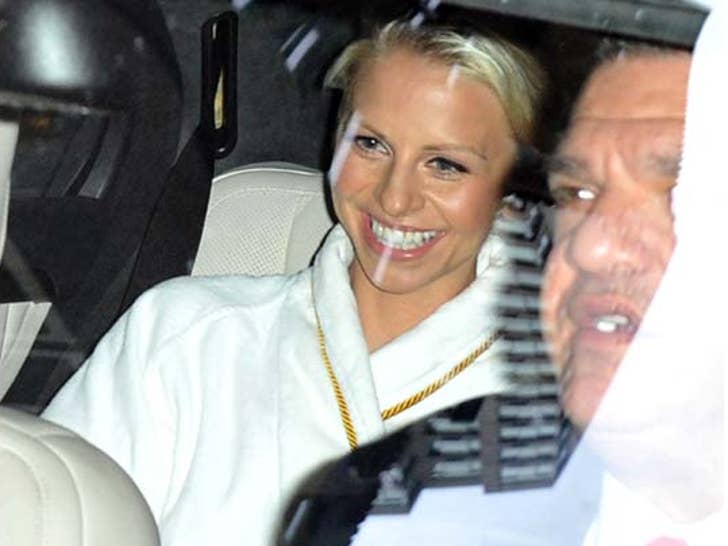 Kelsey Grammer's latest wife Kayte Walsh arrived to her Broadway wedding at the Longacre Theatre today in a white bathrobe.
The fourth Mrs. Grammer likes to keep it casual.
Kelsey's rep sent out a statement at 1:30 PM PT, confirming the couple tied the knot. Hazah!
UPDATE -- Our photog spotted Kelsey and Kayte in the Plaza Hotel, right after they exchanged vows.