TMZ Live -- Can 'Two and a Half Men' Be Saved?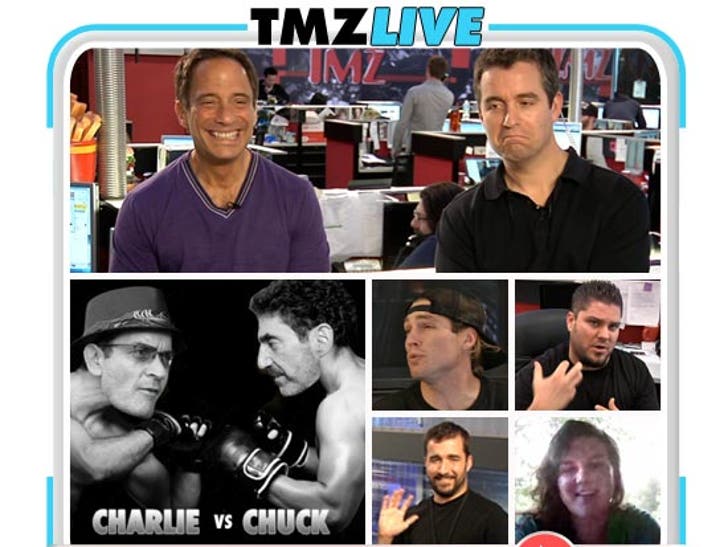 (0:00) Charlie Sheen derails "Two and a Half Men" -- so what the hell happened? Mike -- who talks to Charlie -- gives us the lowdown on the whole situation.
(2:00) Mike believes Charlie has been sober throughout this madness.
(5:10) Why did Lindsay meet with powerhouse attorney Blair Blerk?
(7:10) Charlie says he DIDN'T call Chuck Lorre an anti-Semitic name.
(9:45) Harvey say he'd dominate Jason in a fight! Jason couldn't disagree more.
(11:10) Is Warner Bros. pissed about our Charlie stories?
(13:20) Skype questions from sunny Hawaii!
(16:45) What are Harvey and Jason's favorite musicals?
(18:18) Would Harvey interview Charles Manson?
(21:12) What does the guy who reads the Twitter questions look like?
(24:30) Twitter time!