Brooke to Charlie: The Deal's Off!!!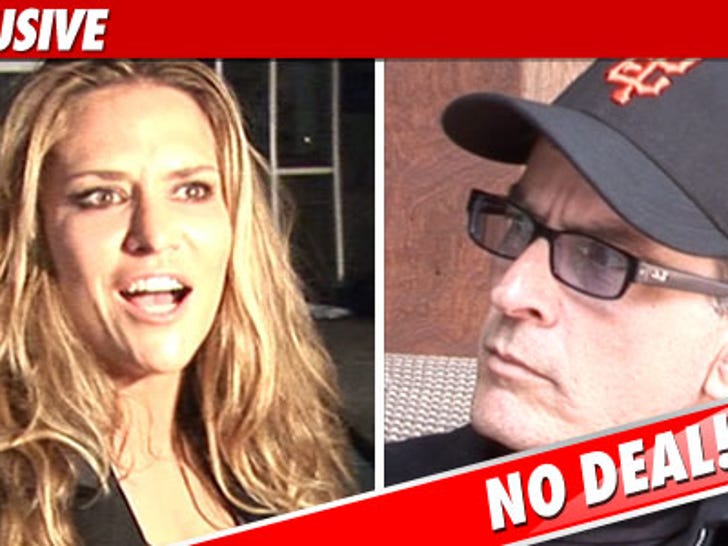 Sources connected with the negotiations between Charlie Sheen and Brooke Mueller tell TMZ ... the custody deal they tentatively agreed to is OFF ... because Charlie just can't stop his media blitz.
Charlie tweeted a short time ago he and Brooke reached a verbal deal that would have restored the custody arrangement the two of them struck in their divorce settlement.
But sources tell us ... the first term in the deal was that Charlie not talk to the media about the agreement. We're told Brooke's lawyers are scratching their heads in amazement that Charlie immediately violated that term by tweeting about it and talking about it on a Philadelphia radio station.
We've also learned ... the verbal agreement is not as Charlie stated -- in other words, it's not restoring the custody agreement they agreed to in the divorce. Sources tell us ... the deal required that when Charlie had the twins a monitor would be present.
As for the goddesses, we're told although Brooke does not want them banished from the house, she will not allow them to become mommy #2 and 3.
So it's Charlie's move now ... and it's likely they'll all be in court on Monday.