Strippers to "Baywatch" Star -- Come Down Under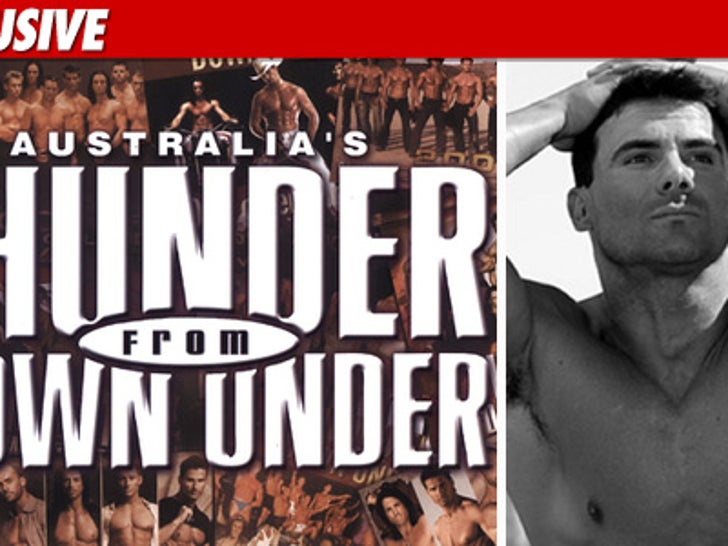 Ex-"Baywatch" star Jeremy Jackson could shed more than an addiction to hormone injections after rehab -- because TMZ has learned he just got an offer to take his clothes off in Las Vegas.
One of the guys behind "Thunder from Down Under" -- a famous male strip show in Sin City -- tells TMZ producers saw the ridiculously jacked pictures of Jeremy that TMZ posted on Friday ... and think he'd make a perfect addition to their line-up.
We're told "Thunder" wants to get their hands on Jeremy as soon as "Celebrity Rehab" wraps up -- despite the fact that he ain't actually Australian ... which is kinda their thing.
But there's one problem -- Jeremy plans to quit injecting himself with hormones now that he's in rehab ... so he might not look exactly the same by the time he gets out. Oh well.