Sheen's Korner -- The Disturbing New Rant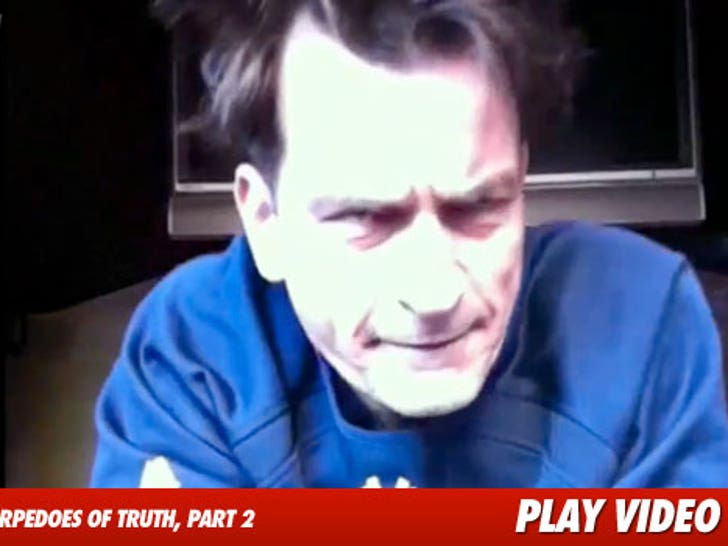 His hair was a mess ... he couldn't sit still ... his rantings were more maniacal than ever ... but still, Charlie Sheen got in front of his webcam for a very disturbing edition of Sheen's Korner last night.
When he wasn't burying his head in his arms ... or chain-smoking away ... Charlie once again lashed out against the "trolls" ... this time, blaming them for bad telephone service.
Bottom line -- this isn't fun to watch. It's disturbing.