Sheen's Shirt Company -- We Might Have to Fold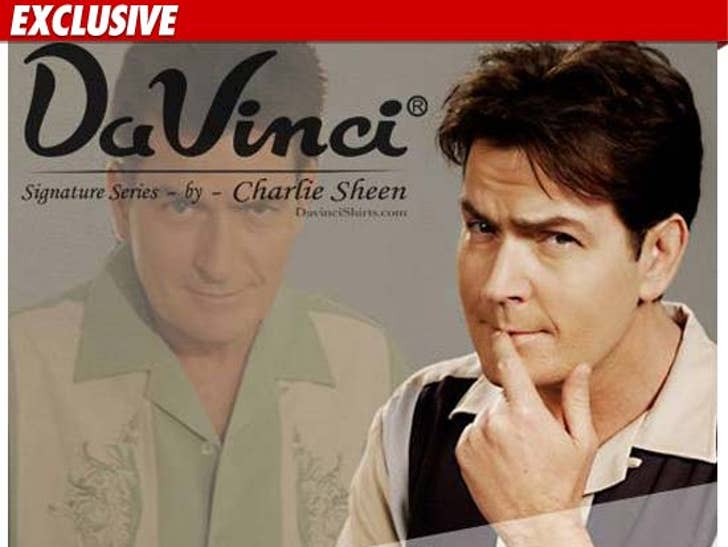 Charlie Sheen didn't just put CBS between a rock and a hard place -- we're told a recent jab at the shirts he wore on "Two and a Half Men" may have jeopardized another company ... his clothing line.
As TMZ first reported, Sheen released a statement after he got fired from "Two and a Half Men" -- claiming he was happy he never had to "put on those silly shirts for as long as this warlock exists in the terrestrial dimension."
Problem is ... those "silly shirts" inspired an entire clothing line by a company called "DaVinci" -- which Charlie endorsed and even helped design -- and sources tell us, the company is "extremely disappointed" by Charlie's comment ... in fact, they might pull the plug on the entire collection.
But the main designer -- a guy named Christopher Wicks -- is cutting Charlie some slack ... telling us, "Charlie's frustration is based on his current position in life, rather than the actual shirts."
Wicks adds, "I wish him good health and happiness in his new found terrestrial dimension."