UFC Purchases Strikeforce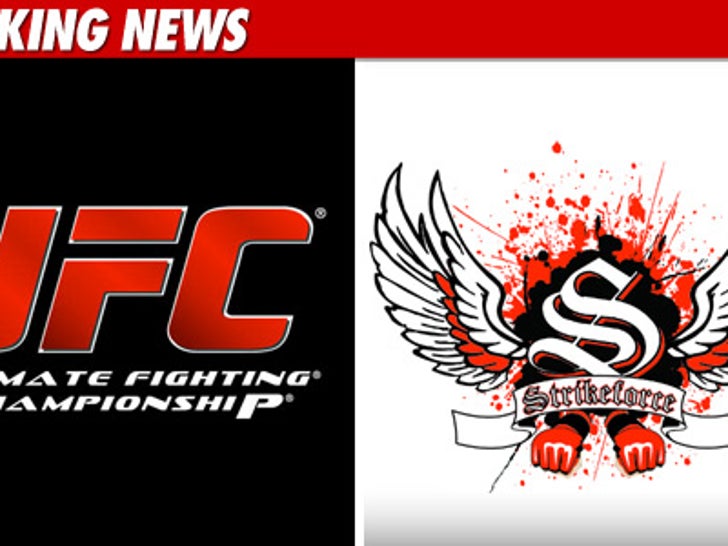 Zuffa, the parent company of UFC, has purchased its top competitor, Strikeforce, UFC president Dana White announced today.
In announcing the move, White says it will be "business as usual" for both organizations. White said there will not be "superfights" between fighters of both groups and all contracts and business deals (including Strikeforce's deal with Showtime) will remain unaffected.