Blink 182 -- Emergency Auction for Tsunami Victims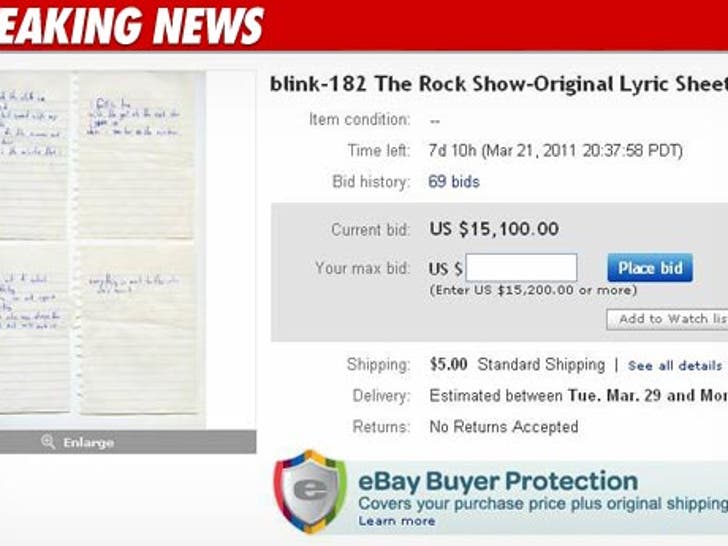 Blink 182 singer Mark Hoppus is so dedicated to helping those affected by the tsunami -- he's literally pulled some very personal mementos out of his closet to auction off for charity.
The bids are flying in for cool stuff like the orange sweater he wore in the "Dammit" video ... used backstage passes ... and the band's dressing room sign from the VMAs.
But the coolest thing so far is the original hand-written lyric sheet for the song "Rock Show" -- and bids are already over the $15,000 mark.
It appears Mark will be adding more stuff to the auction block in the near future.