Snoop Dogg on Nate Dogg -- 'I Am So Sad'
Snoop Dogg on Nate Dogg
'I Am So Sad'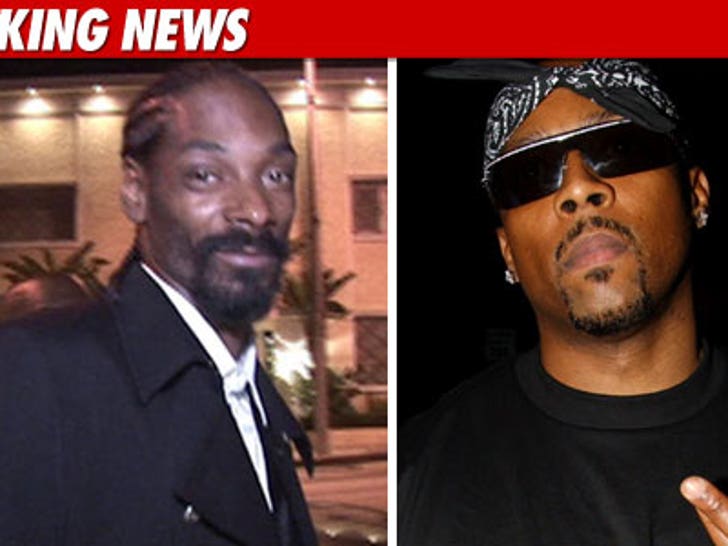 Snoop Dogg has already posted an online tribute to his longtime pal Nate Dogg -- saying, "all doggs go to heaven."
Snoop went to Twitter hours after Nate was pronounced dead last night ... and dropped the following messages:
"We lost a true legend n hip hop n rnb. One of my best friends n a brother to me since 1986 when I was a sophomore at poly high where we met."
"I miss u cuzz I am so sad but so happy I got to grow up wit u and I will c u again n heaven cuz u know d slogan."
Snoop added, "I love u buddy luv. U will always b wit me 4ever n a day u put the g n g funk u put the 1 n 213 n u put yo stamp on evrybdy u ever didit wit."