Jason London Officially Divorced ... Finally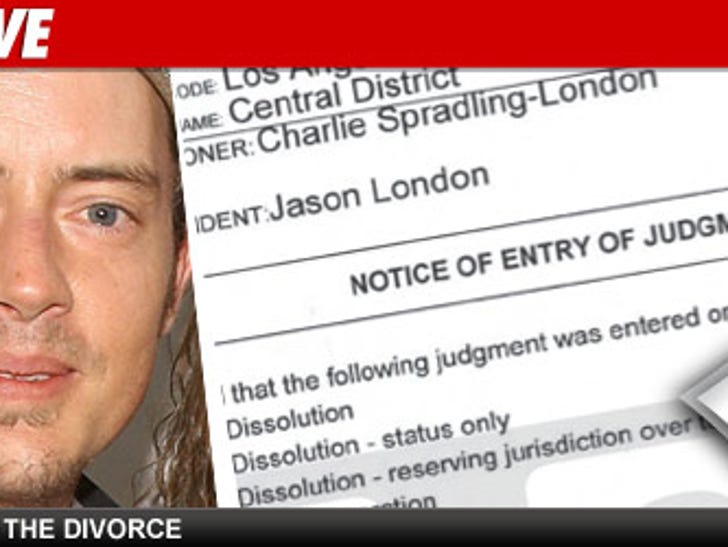 Jason London is engaged to a woman named Sofia Karstens ... so it's a good thing the "Dazed and Confused" actor's divorce from Charlie Spradling is finally official.
The docs were filed in L.A. Superior Court this week, officially ending the marriage. According to the documents, London and Spradling were married in 1999 and separated all the way back in 2002!
The court docs go on to say Spradling will have sole legal and physical custody of their 15-year-old daughter and London will have to fork over $1,000/month. Neither side was ordered to pay spousal support.
London and Karstens are set to tie the knot this summer.