Bam Margera -- The Black Eye Photo
Bam Margera
The Black Eye Photo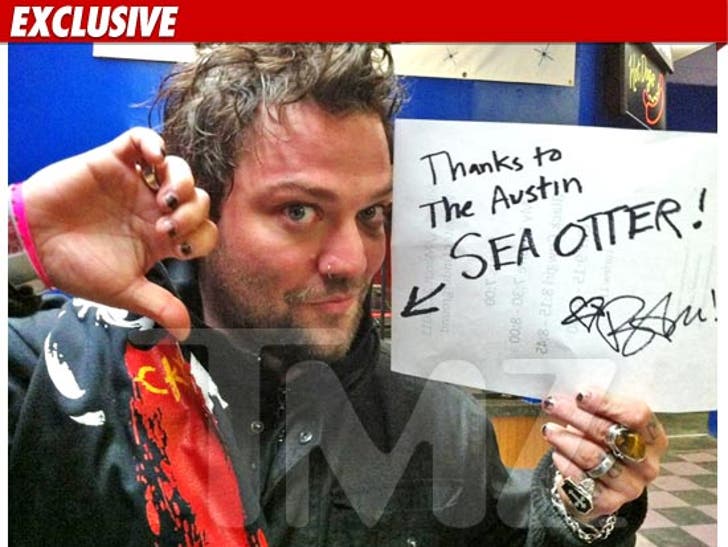 Bam Margera is still sporting the black eye he obtained after a woman kicked him in the face at a hotel in Texas last week ... and now TMZ has a photo of the damage.
As we first reported, Bam says the whole thing started after a random group of people started yelling nasty things at him Thursday night ... so he called one of the women in the group a "sea otter" and a "beached whale."
Long story short -- the woman kicked Bam in the face after all of the yelling ... and left a mark.
Bam snapped this pic for us so we could get a look at his black eye -- but he still must be feeling the effects of that kick to the head ... cause he turned the wrong eye to the camera.