Bam Margera -- Check Out My Bloody, Stapled Head
Bam Margera:
Check Out My Bloody,
Stapled Head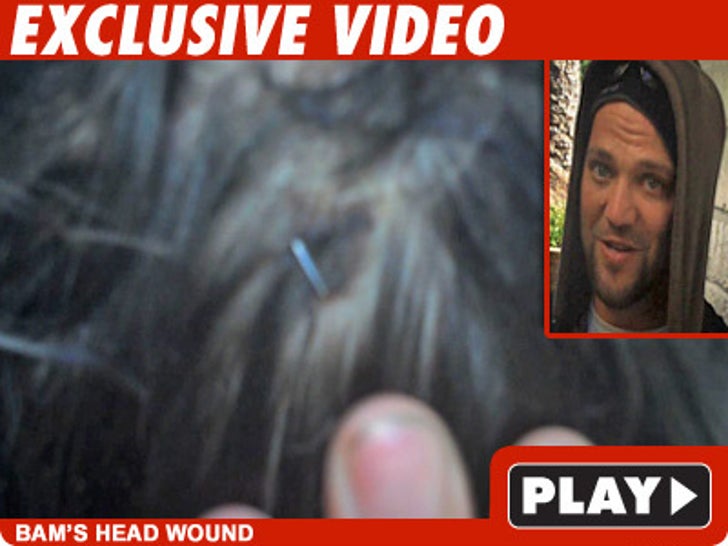 When Bam Margera claimed that doctors had to literally staple his head back together after a woman allegedly cracked him with a bat a few days ago -- he wasn't kidding.
Bam was hanging poolside in L.A. yesterday with a few of his "Jackass" buddies -- when he gave us a look into his busted up melon.
After the peep show, Bam told us he thinks his alleged assailant is in big trouble with the law -- check out the video to get his side of the story.