Bam: Concussion Screwed Up 'Jackass 3-D' Shoot
Bam Concussion
Screwed Up
'Jackass 3-D' Shoot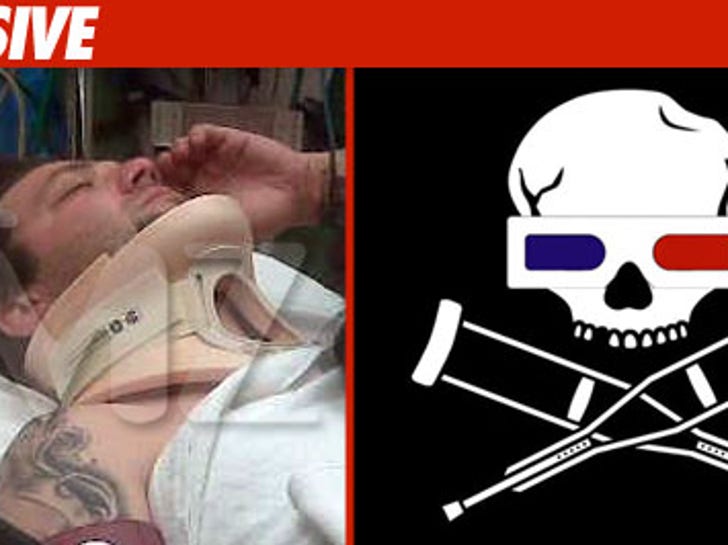 Bam Margera has a pretty ridiculous problem on his hands -- he says the concussion he suffered this past weekend screwed up his upcoming shoot for "Jackass 3-D" ... because his stunt involved being hit in the head.
Bam tells TMZ he flew from West Chester, PA to Los Angeles yesterday so he and the boys could shoot the intro to the movie -- in which they're all supposed to take gnarly shots to the dome in 3-D slow motion.
Bam says his head-shot scene has to be rewritten because he suffered a concussion and internal bleeding on Saturday -- when he was allegedly attacked by a bat-wielding 59-year-old woman.
As for Bam's replacement scene ... it's probably gonna hurt anyway.