'Teen Mom' Fight Triggers D.A. Investigation
'Teen Mom' Fight
Triggers D.A. Investigation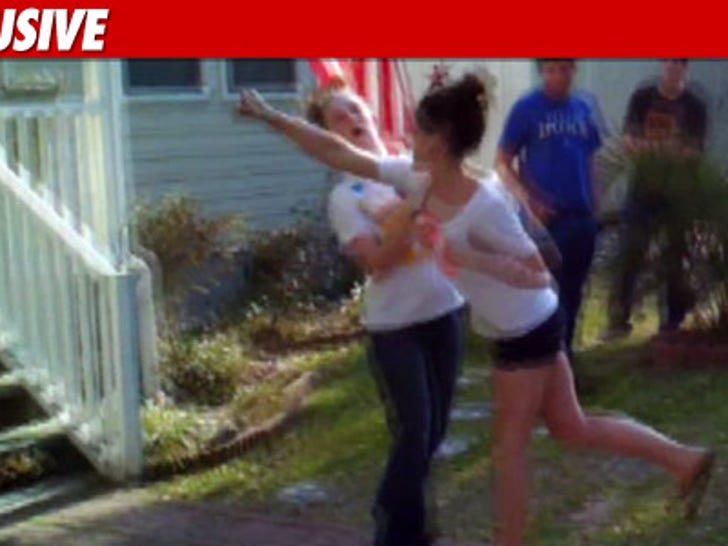 Officials in North Carolina have launched an investigation into the brutal porch brawl featuring Jenelle Evans from MTV's "Teen Mom 2" ... TMZ has learned.
The Brunswick County District Attorney's Office tells us the matter is "under investigation" ... noting it is "working closely with the Brunswick County Sheriff's Department."
As we previously reported, Jenelle was caught on tape beating the crap out of another woman earlier this week.
UPDATE 12:40 PM PT: Sources tell us the D.A.'s office has contacted both sides, but there is nothing they can do unless Britany comes forward and presses charges.