[VIDEO] 'Teen Mom' Star Jenelle Evans BRUTAL Fight Video
'Teen Mom' Star
In BRUTAL Catfight
ON TAPE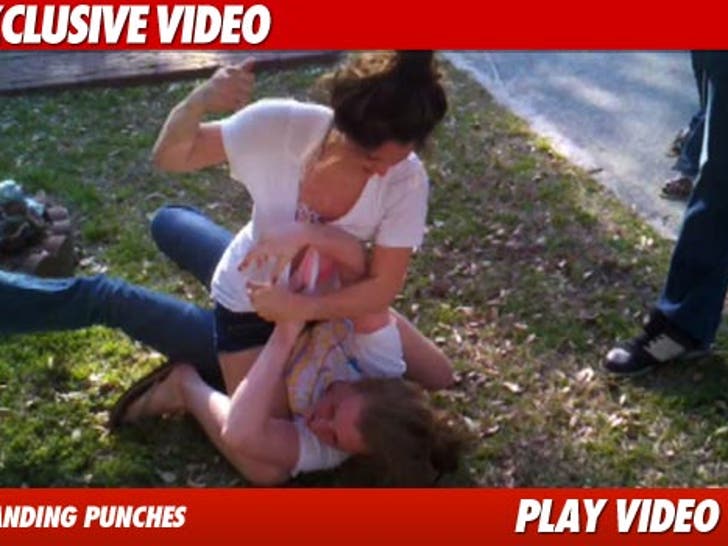 "Teen Mom 2" star Jenelle Evans ferociously ATTACKED another woman in North Carolina this week ... while her scumbag friends cheered her on ... and the brutal assault was all caught on tape.
19-year-old Jenelle is clearly the instigator -- spewing all sorts of nasty insults at a woman named Britany ... before the reality star suddenly socks the other woman in the face with a closed fist.
The two women tussle to the ground ... where Jenelle continues to pummel Britany ... even AFTER it's clear she can no longer defend herself.
With Britany bleeding from her face, one of Jenelle's scumbag friends pulls the reality star off the other woman ... while Janelle continues to drop verbal insults.
It's unclear why Jenelle wanted to fight Britany ... but sources connected to the incident claim it had something to do with Jenelle's boyfriend.