Paris Hilton -- May I Have This Dance?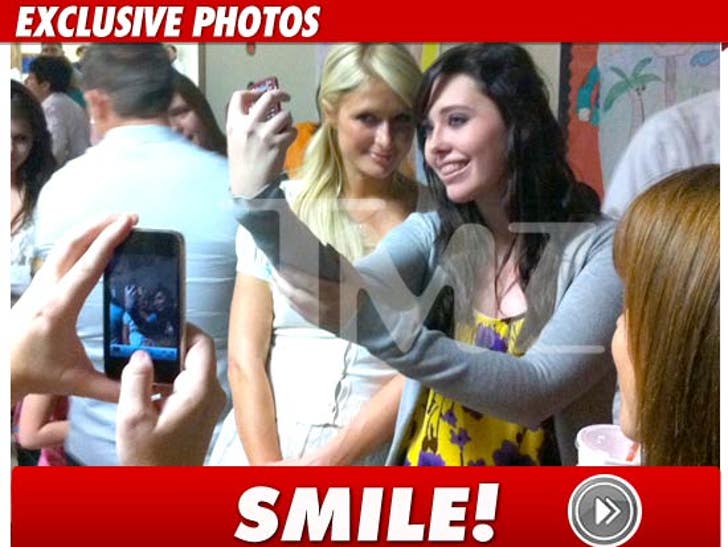 Paris Hilton finally decided to go back to school last night -- no, not for educational purposes ... but as a guest at an elementary school's '50s-themed dance.
Paris accompanied her boyfriend, Cy Waits, to his daughter's dance at Selma Bartlett Elementary in Henderson, NV. We're told Paris was super nice to all the kids and posed for pics with anyone who wanted.
Paris tweeted about the dance, "At this Elementary School dance, it's 50's themed. Love all the poodle skirts, so cute! I love spending time with kids, they are so sweet."