Shifty Shellshock Arrested on Outstanding Warrants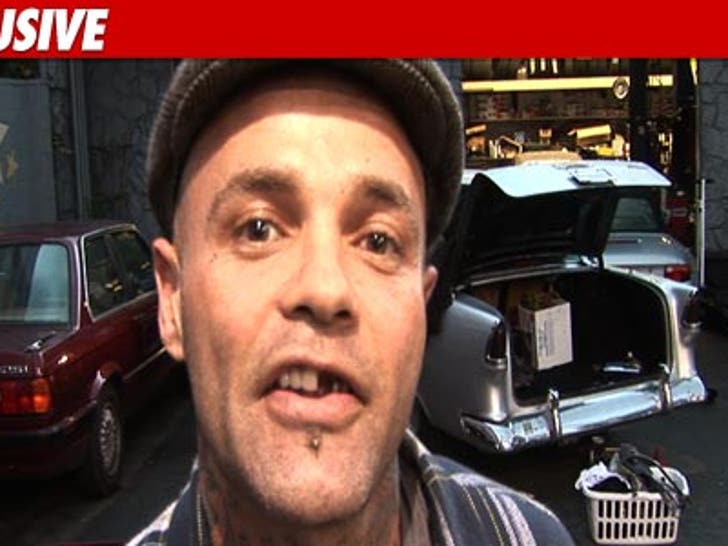 Law enforcement sources tell TMZ they responded to a domestic disturbance call between Shifty Shellshock and his girlfriend -- only to realize he had a few outstanding warrants, so they arrested him.
We're told when cops arrived on the scene, they looked up Shellshock, real name Seth Binzer, and discovered the outstanding warrants before they even investigated the disturbance.
He was picked up around 10:35 AM and booked into Van Nuys jail shortly after noon.
It is unclear what the outstanding warrants were for. He's currently being held on $5,000 bail.
Shellshock is best known for founding the group Crazy Town and his many appearances on "Celebrity Rehab."
Shifty posted bail later Sunday night and chatted with our photog on his way out of jail.