John Cena -- 30x the 'Wish' Granting Power
John Cena
30x the 'Wish' Granting
Power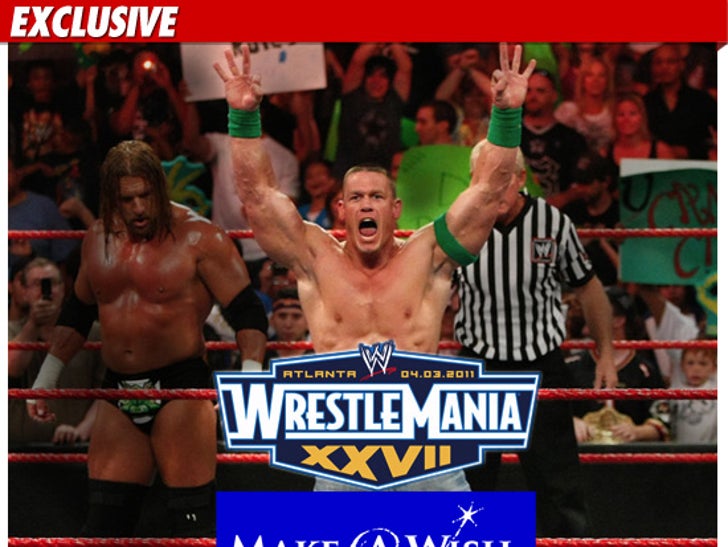 WWE's John Cena is about to make a whole bunch of little wishes come true -- because TMZ has learned he's taking 30 kids from Make-A-Wish to WRESTLEMANIA!!!!!!
Reps from M.A.W. tell us 30 kids with "life-threatening medical conditions" from the U.S., Canada, and even Australia will attend Wrestlemania XVII this weekend in Atlanta.
But that's not all -- the kids will be going to a private autograph session with WWE Superstars and Divas ... and afterward, they'll hit a pizza party hosted by Cena!!!
We're told the M.A.W. Foundation also plans to honor John at the party for passing a huge milestone -- 200 wishes granted -- an honor shared by only three other celebs ... Jeff Gordon, Dale Earnhardt Jr., and Hulk Hogan.