Orlando Bloom's Baby Mystery
Orlando Bloom's
Baby Mystery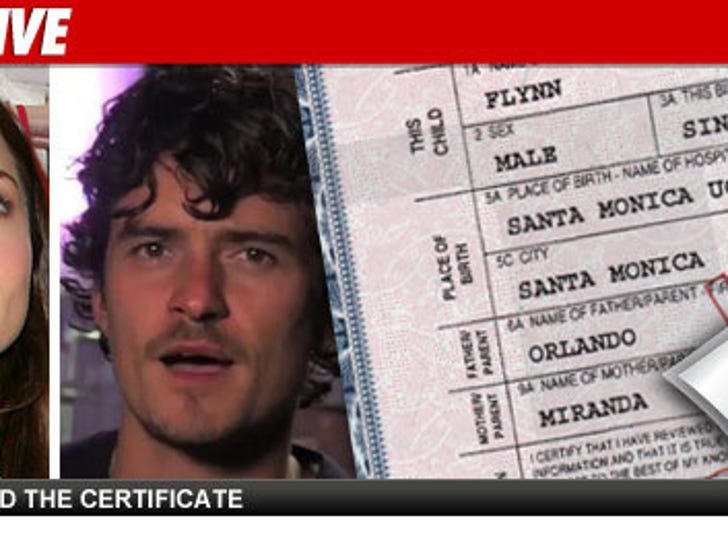 Orlando Bloom and Miranda Kerr have filed a birth certificate for their lock-to-model baby boy ... but there's a tiny mystery afoot ... and it involves three letters -- C.B.C.
According to the certificate, the kid -- born back in January -- officially goes by the name Flynn C.B.C. Bloom ... and those three middle initials are the enigma.
The document lists Orlando's middle name as "J.B.C." -- and we know the "J.B." stands for Jonathan Blanchard. No word on what the "C" stands for ... in Dad's case or baby Flynn's.