A-Rod's Property ... Down the Drain
A-Rod's Property
... Down the Drain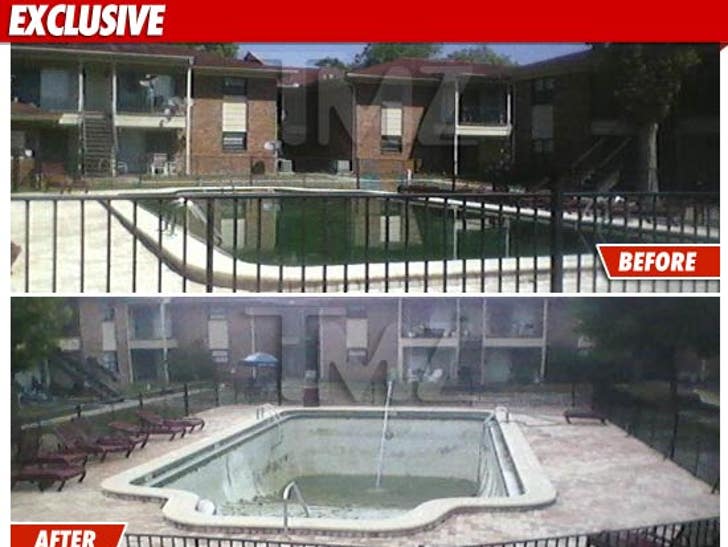 After years of neglect, it looks like the Florida apartment complex owned by A-Rod is starting to shape up ... tenants say thanks to a little pressure from TMZ.
City officials have finally taken action, ordering some quick changes in the apartment complex -- in particular, the gnarly pool that started to resemble the La Brea Tar Pits.
We got pics of the progress -- one of the pools has now been drained and the other is still a work in progress.
There have been numerous other complaints from tenants, including holes in walls, rusty pipes, and overflowing trash. Several tenants say everyone responsible seemed to step it up after we posted the story last week.
Everybody in the pool -- well, not just yet.