Britney Spears Sued for Alleged Perfume Fraud
Britney Spears
Sued
for Alleged Perfume Fraud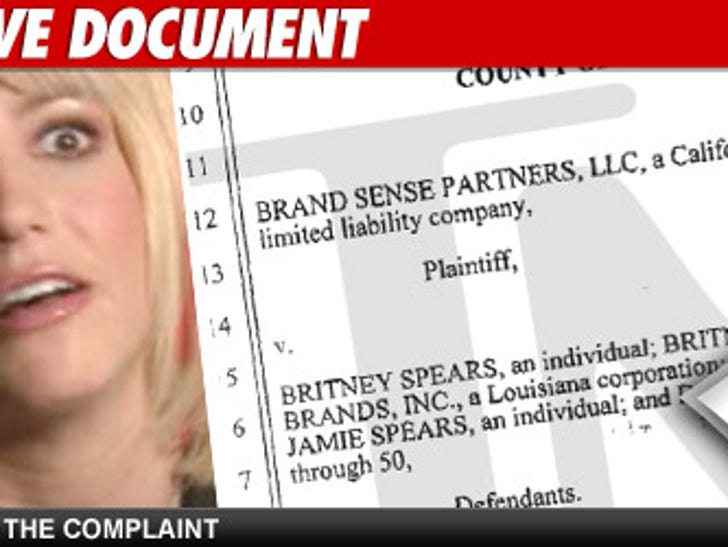 Britney Spears allegedly defrauded a company that hooked her up with Elizabeth Arden in a deal that made Britney a fortune ... this according to a $10 million lawsuit obtained by TMZ.
Brand Sense Partners, LLC claims it had a deal with Brit in which the company would get 35% of Britney's profits in return for securing a perfume contract with Elizabeth Arden.
According to the suit obtained by TMZ, Britney and her dad defrauded Brand Sense by entering into a secret deal with Elizabeth Arden, allegedly robbing Brand Sense of millions in the marketing of her perfume, Radiance.
The suit claims Brand Sense caught Jamie "red-handed" in circumventing their deal.
The lawsuit seeks more than $10 million in damages.
No response yet from Britney's camp.