Angelina Jolie: Rolling with a Rough Crowd in Tunisia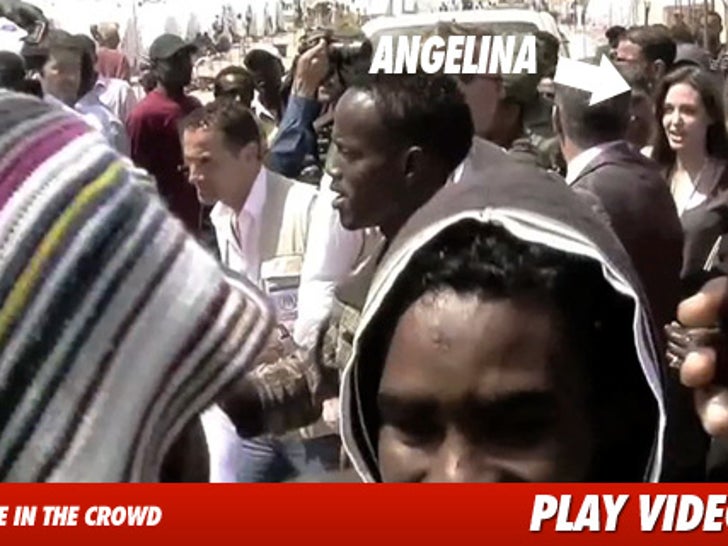 Angelina Jolie was surrounded by a pushy crowd of onlookers in Tunisia yesterday -- while visiting a refugee camp for those who've fled the violence in Libya.
Jolie was playing the part of goodwill ambassador for the U.N. High Commissioner for Refugees when some people in the crowd got physical with each other.
Angelina was eventually escorted into a waiting vehicle and driven away from the scene without incident.