Charlie Sheen to Trump's Hotel: Watch Out!!!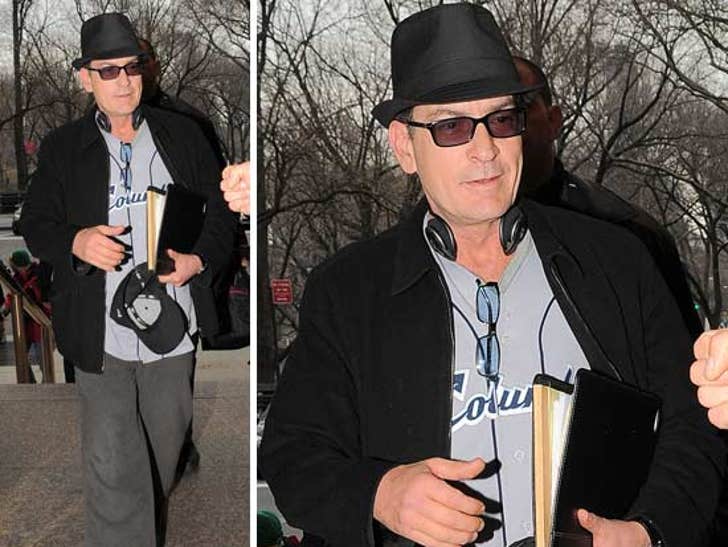 The furniture at the Trump Hotel in NYC better be on high alert ... because Charlie Sheen -- the warlock who destroyed a room at the nearby Plaza Hotel last year after losing a really expensive watch -- just checked in for a little R&R.
Sheen rolled into town this morning to prepare for the next installment of his "Torpedo" tour -- and was seen walking up the steps of the Trump International Hotel ... wearing a shiny timepiece on his left wrist.
We're just guessing here ... but if the pillows and chairs in his room could talk ... they'd probably say, "Please, Charlie ... don't lose that watch while you're here. Seriously. Don't."