Cops: LeBron's Mom Gloria James -- 'Apparently Intoxicated'
Cops:
LeBron's Mom
'Apparently Intoxicated'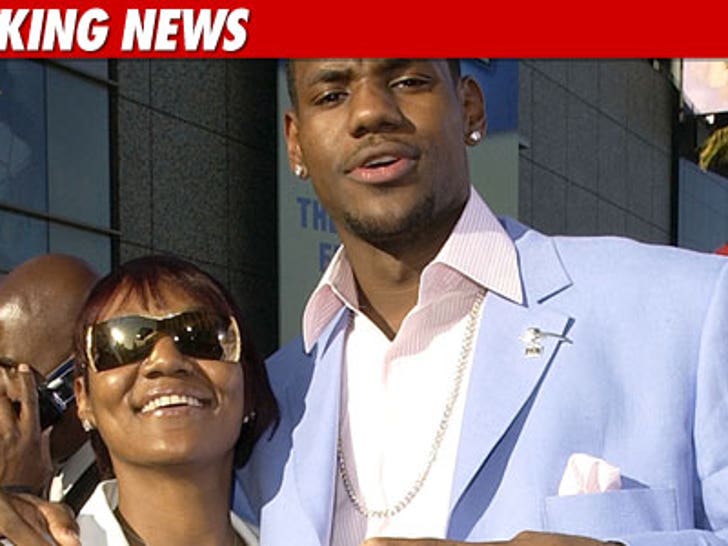 Gloria James -- LeBron's mother -- was "apparently intoxicated" when she allegedly slapped a valet at a fancy Miami Beach hotel this morning ... this according to police.
The Miami Beach PD released a statement ... explaining, "Mr. Sorel Rockfeller, a hotel valet worker, claimed he was assaulted by Ms. James, who was angered because her car was taking too long to be delivered. Several witnesses supported Mr. Rockfeller's account of what occurred."
The statement continues. "Both Ms. James and the driver of the vehicle were initially uncooperative with the investigating officer. Ms. James was apparently intoxicated as she had bloodshot eyes and a strong odor of alcohol on her breath."
"Ms. James was arrested and taken to the Miami Beach Police Department where she was processed, issued a Promise to Appear and subsequently released."
James was charged with simple battery and disorderly intoxication.
Sources tell us the valet sought medical attention after the incident -- but is expected to return to work.