Samantha Ronson Injured In Bike Accident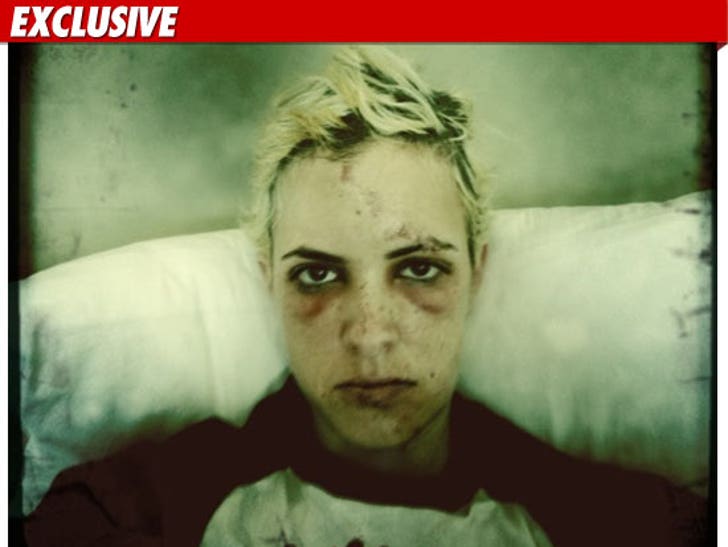 Samantha Ronson sustained some pretty nasty bruises on her face this weekend after a bicycle accident in L.A. ... TMZ has learned.
Sources close to Sam -- who posted the bruised up picture on her Twitter earlier today -- tell TMZ, she had just finished performing at a bar called The Brig in Venice early Saturday morning ... when a car came out of nowhere. Sam hit the pavement when she tried to swerve out of the way.
According to sources, Sam took a nasty spill and had to go to the hospital to get stitches.
We're told she's doing fine -- but canceled a show in Utah the day after the accident just to be safe.