Flavor Flav -- Closing In on Vegas Chicken Deal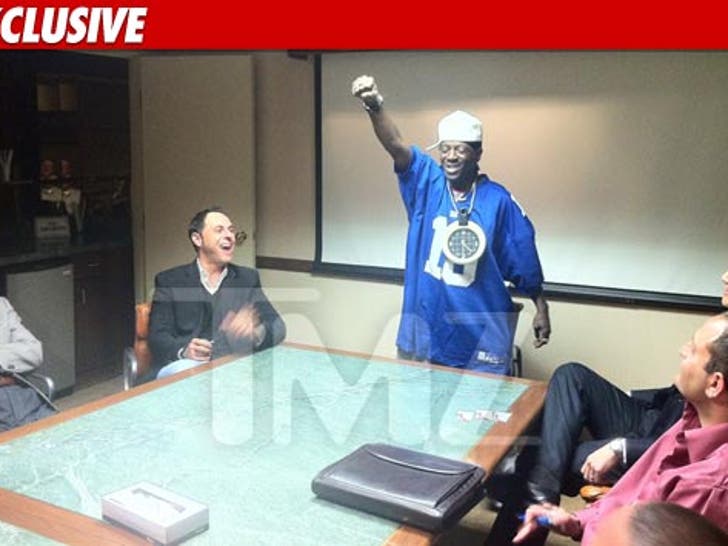 First Iowa, then THE WORLD -- TMZ has learned, Flavor Flav is taking his chicken franchise to the Riviera Casino in Las Vegas ... and he even met with the casino CEO to help his dream take wing.
Flav took the Riviera boardroom by STORM Monday during a meeting with casino bigwigs -- including CEO Andy Choy -- and sources close to the deal tell TMZ, Operation Fried Chicken is basically a go in Sin City ... pending some last minute number crunching and contract kinks.
It'd be a huge move up from his first location in rural Iowa -- according to sources, Flav's Fried Chicken would occupy some PRIME real estate inside the hotel ... once the deal goes through.