Gay Basketball League -- We Want Kobe!!!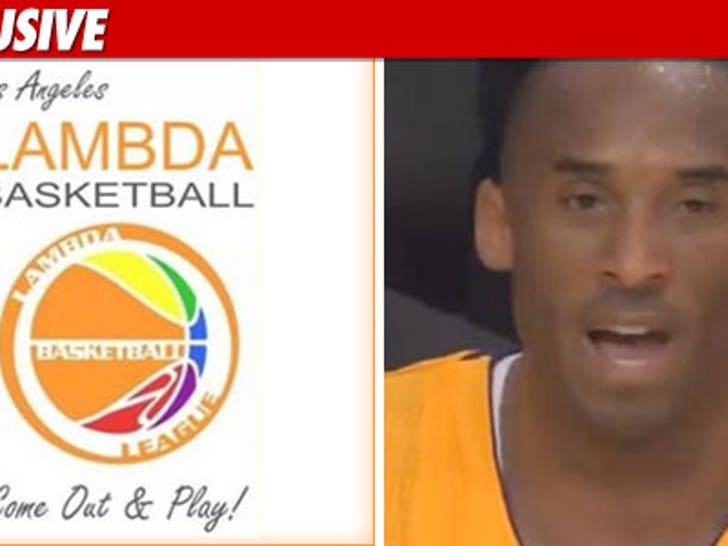 Kobe Bryant's presence has been requested at a gay and lesbian basketball league in L.A. -- where league officials want the Lakers star to PROVE his support for the LGBT community by showing up for a game.
TMZ spoke with a rep for the Lambda League -- who tells TMZ, "We have seen Kobe's apology and hope that it's sincere. If he really wants to show us he means it he'll come to our next league game."
And get this -- Lambda reps tell us if Kobe takes them up on the offer ... they'll comp his tickets.