Kobe Bryant Fined $100k -- 'Offensive and Inexcusable'
Kobe
Fined $100k
'Offensive and Inexcusable'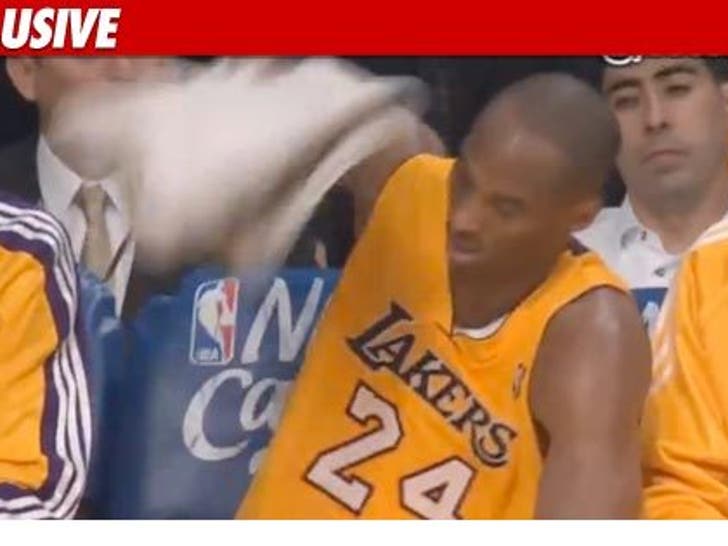 Kobe Bryant was just fined $100k by the NBA for his homophobic slur at the Lakers game last night.
NBA Commissioner David Stern says, "Kobe Bryant's comment during last night's game was offensive and inexcusable. "
He continues, "While I'm fully aware that basketball is an emotional game, such a distasteful term should never be tolerated. Accordingly, I have fined Kobe $100,000. Kobe and everyone associated with the NBA know that insensitive or derogatory comments are not acceptable and have no place in our game or society."
As we previously reported, Kobe mouthed the words, "f**king f**got" after getting a technical foul during the game.
FYI -- according to Forbes.com, Kobe made an estimated $48 million last year in salary and endorsements.
UPDATE: A rep for the Human Rights Campaign -- an LGBT civil rights organization -- tells TMZ, "We applaud Commissioner Stern and the NBA for not only fining Bryant but for recognizing that slurs and derogatory comments have no place on the basketball court or in society at large."