Kobe Bryant Gay Slur VIDEO -- Homophobic Slur During NBA Game?
Kobe Bryant
Homophobic Slur
During NBA Game?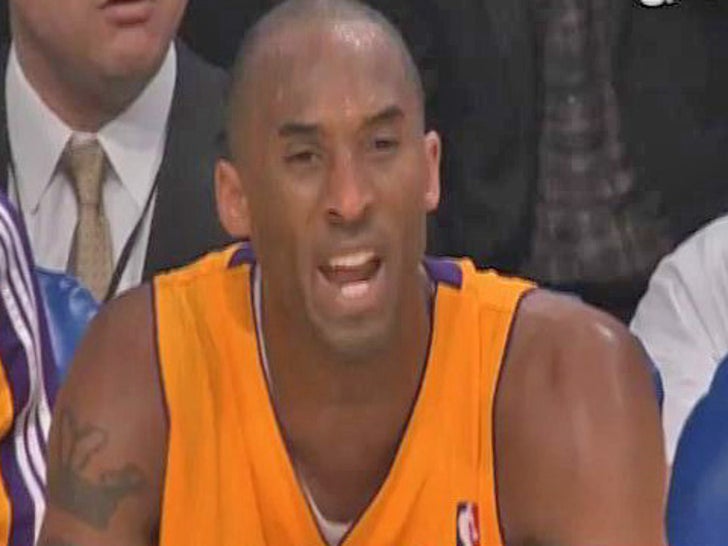 Kobe Bryant appeared to hurl a homophobic slur towards an NBA referee during a Los Angeles Lakers basketball game last night ... and it was all caught on tape.

It happened during the 3rd quarter after Kobe got hit with a technical foul. The NBA star -- clearly upset -- screams for the ref (Bennie Adams) and appears to mouth the words, "F**king f**got."
One of the announcers then comments, "You might wanna take the cameras off of him right now, for the children watching."
UPDATE: A rep for the team tells us, "The Lakers can not confirm that is what Kobe said or not."