Brooke Mueller Tries Pawning Jewelry, Stereo
Brooke Mueller
Tries Pawning
Jewelry, Stereo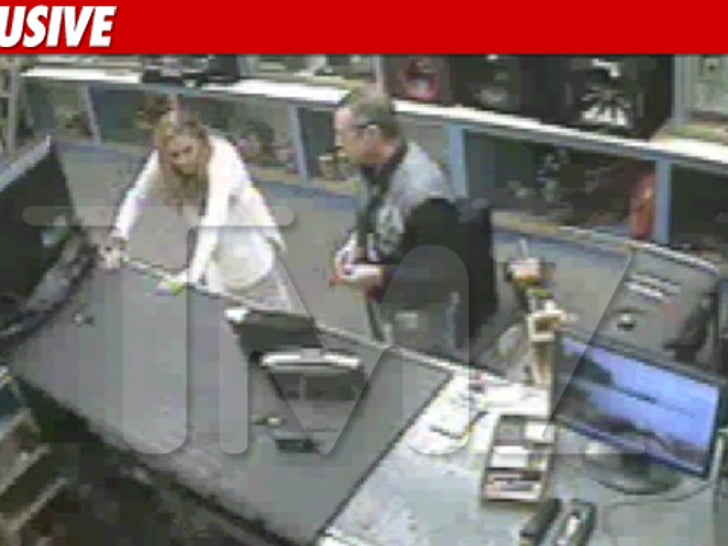 Brooke Mueller walked into a pawn shop in Inglewood, CA. early Thursday morning, and tried to hock an expensive men's watch and a stereo ... and sources tell TMZ Brooke has fallen off the wagon.
An employee at the shop, Jack Feldman, tells us ... Brooke was desperately trying to get cash for the two items ... but the store would not make the purchase because Brooke did not have a valid I.D.
In the surveillance footage from the store obtained by TMZ, Brooke nervously and anxiously paces around the store while the employees check out the items.
Brooke certainly shouldn't need the money, because she's getting $55,000 a month in child support, not to mention the multi-million dollar settlement she scored in her divorce with Charlie Sheen.
We're told Brooke's mom is taking care of the twins.
We tried contacting Brooke for comment but we can't find her.