Charlie Sheen Cheats Smoking Law in Toronto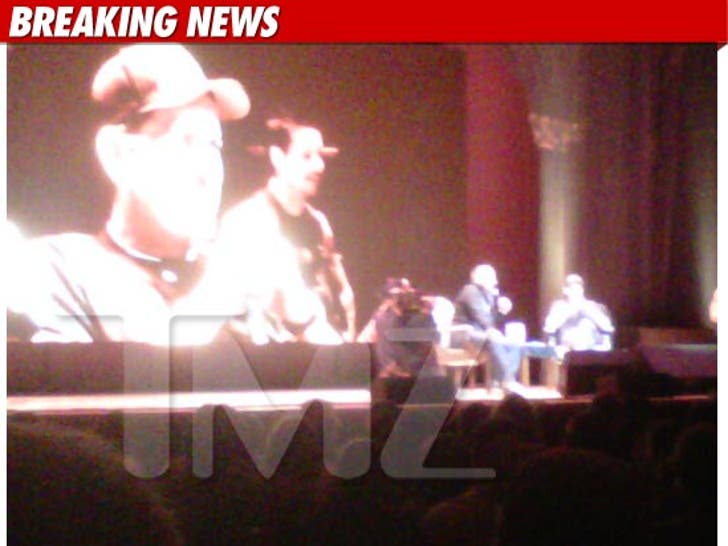 Charlie Sheen just found a way to skirt Toronto's strict anti-smoking laws during his show there -- lighting up an electronic cigarette.
Shortly after Charlie hit the stage in Toronto's Massey Hall ... our spies say he bragged about not having an ashtray and said he didn't need any cigs. However, a few minutes later he sparked up one of those electronic cigarettes.
Massey Hall management told TMZ they might shut down the show if Charlie lit up on stage because they could face up to $100,000 in fines from the city.
Charlie's been smoking almost non-stop during every other stop on the tour.
We're told he did light up some real tobacco though ... in front of fans who gathered outside the theater right before the show.
By the way, so far so good ... the crowd inside is loving Sheen's act.
UPDATE 6:07PM PDT: Charlie just thumbed his nose at that letter from WB ... telling the crowd, "Negotiations with 'Two and a Half Men' are moving forward. We need to get in a room and fix this thing ... give the people what they want."