Warner Bros. To Charlie Sheen: Stop Lying About 'Men'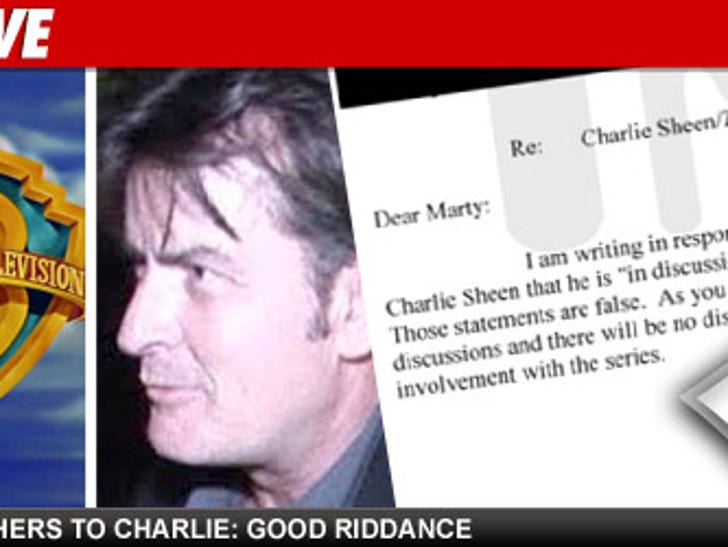 Warner Bros. has just fired off a letter to Charlie Sheen's lawyer, saying Charlie is lying that he's "in discussions" over returning to "Two and a Half Men" -- this according to a letter obtained by TMZ.
In the letter, the Warner Bros. lawyer says, "Those statements are false. As you know, there have been no discussions, there are no discussions and there will be no discussions, regarding his returning to or having any involvement with the series."
Charlie said on radio this week ... discussions had been taking place and there was an 85% chance he'd return to the series.
Contrary to what Charlie has been saying, TMZ has been reporting there is no chance of Charlie returning.
The WB letter makes it clear ... the door on Charlie has been slammed shut.