TMZ Live: Charlie vs. Chuck & WB -- The Real Story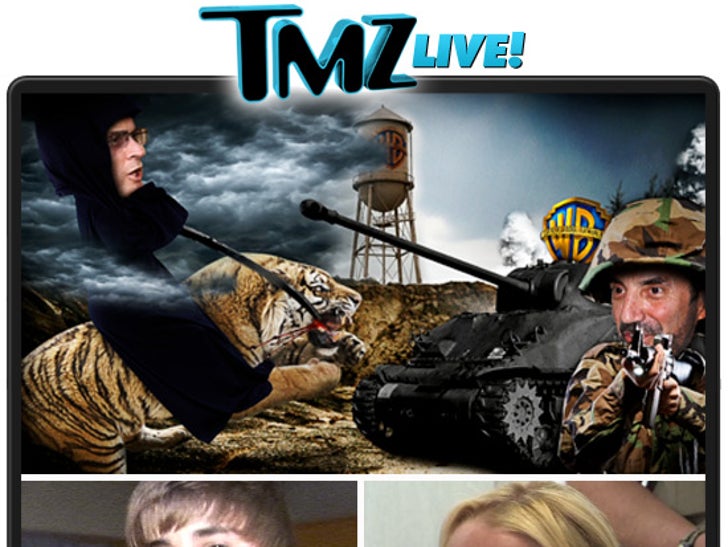 (1:20) Harvey plays "Let's Make a Deal: The Lindsay Lohan Edition."
(4:35) Charles saw Eric Clapton in concert ... a great excuse to play our video of the rock legend washing clothes at a public laundromat.
(5:30) The Charlie Sheen vs. Warner Bros. lawsuit. -- and the amazing art Vic created for TMZ Live.
(8:40) Harvey used a vocal coach for his upcoming single of "My Way" -- and learned nothing.
(10:55) What is Harvey's least favorite animal? Would Max eat it?
(11:55) Skype question from Miami! When did we know TMZ hit it big?
(16:25) Will Mike send his kids to an expensive preschool like Jason? We let them argue it out.
(20:25) Twitter time! Questions about Lindsay's hearing, Charlie's lawsuit, and Justin Bieber mania.
(23:45) "American Idol" ... and how the 13 finalists are too good to be mean to.
(25:40) Does Lindsay have a chance of being acquitted?
(26:30) Can Charlie Sheen be sued for ripping Lorre and company? Hell yes.
(32:50) Harvey Levin ... a real-life Forrest Gump?