Lindsay Judge Claims TMZ Is CIA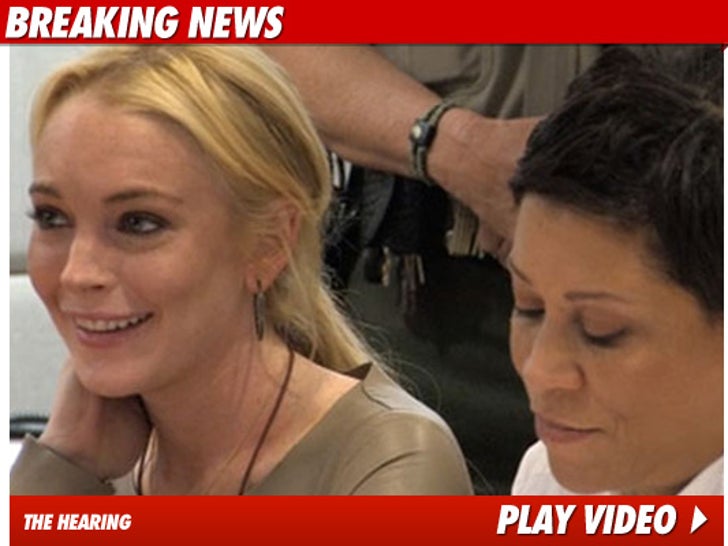 Lindsay Lohan's judge is pissed ... that TMZ got information about his sentencing recommendation even though he wanted it held confidential ... this, as he has given Lindsay more time to mull over his sentencing offer that WILL involve jail time.
Judge Keith Schwartz was beside himself, saying he told lawyers on both sides to keep the sentencing proposal under wraps. We posted a story shortly after the meeting, saying the judge would impose a sentence -- possibly 3 months in jail -- if Lindsay pled guilty or no contest.
In court today ... Judge Schwartz said we should work for the CIA. Compliment accepted.
The judge has sent the case to another judge -- Stephanie Sautner -- for a preliminary hearing, but he's giving her one more chance to accept his offer. Lindsay will be back in court before Judge Schwartz on March 25, and she can plead either guilty or no contest to the grand theft charge.
If Lindsay doesn't accept the plea, Judge Sautner will hold a preliminary hearing on April 22. At the same time Judge Sautner will decide if Lindsay violated her probation -- and it's virtually a sure bet the judge will rule Lindsay did indeed violate it. At that point Lindsay will go to jail as she awaits trial.
Word to Lindsay -- TAKE THE PLEA!