Charlie Sheen -- Persona Non Grata at 'Two and a Half Men'
Charlie Sheen
Persona Non Grata at 'Men'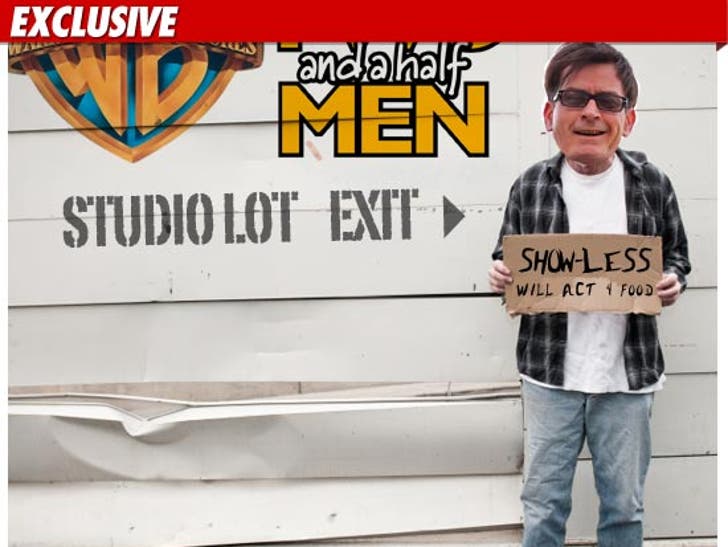 There are reports out today that Charlie Sheen might come back to "Two and a Half Men." TMZ sources directly connected to the production of the show insist ... Charlie will NEVER be invited back.
One report suggests CBS honcho Les Moonves has been putting pressure on Warner Bros. to take Charlie back. "Absolutely false," say our sources. Moonves has not even weighed in.
Charlie has been almost pleading for his job back, even making the pitch during his show. And behind the scenes Charlie's people have been making calls, but Warner Bros. has closed the book on Charlie.
As for the future of "Two and a Half Men", no decisions have been made on what to do with the show. Warner Bros. has until May 18, when CBS announces its fall lineup.