Courteney Cox -- David ALWAYS Tried To Sex Me
Courteney Cox:
David ALWAYS Tried To Sex Me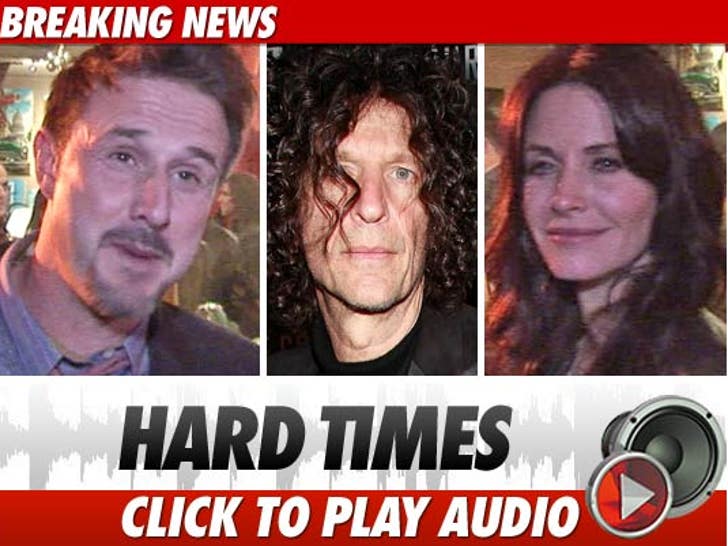 Courteney Cox just crashed the Howard Stern show this morning ... while her estranged husband David Arquette was in the studio ... and admitted there were problems with the marriage because David was so obsessed with having sex with her.
For the first time since they announced their split, Cox and Arquette gave a joint explanation about their break-up ... and Courteney explained, "Whenever I would like need consoling from David ... he could not literally put his arm around me for one second without completely getting a boner."
Howard responded, "I think I know what you're saying ... in other words, you'd like to know you're not always the sex object." Courteney agreed.
When Stern asked if the two would ever get back together -- David made it clear he WANTED to reconcile ... but Courteney insisted they were better off apart.
Courteney also told Howard she has not had sex with anyone since the split -- including her "Cougar Town" co-stars.