Nic Cage -- Taunted Police Into Arresting Him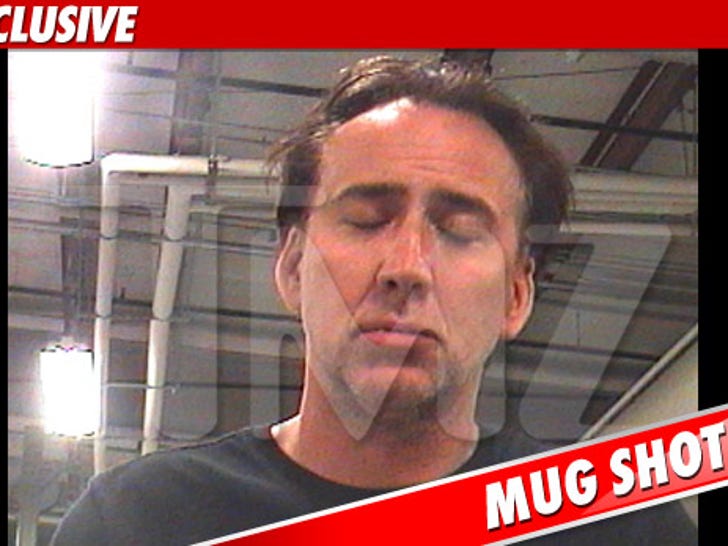 Sources close to Nicolas Cage tell TMZ ... Nic was arrested in New Orleans this morning after daring the police to arrest him following a loud argument with his wife.
Sources familiar with the situation tell TMZ ... Nic was "very drunk" on the streets of N.O. when a cab driver saw him loudly arguing with his wife Alice.
We're told the cabbie called the police and said in addition to the screaming and yelling ... he saw Nic grab her.
We're told the police came and told Nic and his wife to just go home. That's when Nic allegedly told cops, "Why don't you just arrest me?" The cops then reiterated that he and his wife should just go home. Cage then repeated his dare to cops.
At that point, police took Nic into custody and charged him with ...domestic abuse and disturbing the peace.
We're also told Nic's wife is not a complaining witness and does not want him charged -- and says there was no physical contact.
UPDATE 10:27 AM PT -- A bond has been set at $11,000.
UPDATE 11:20 AM PT -- Cage has been released.
UPDATE 4/18: Cage's wife has opted to waive her option to get a restraining order against the actor.