Charlie Sheen Moves for Full Custody of Twins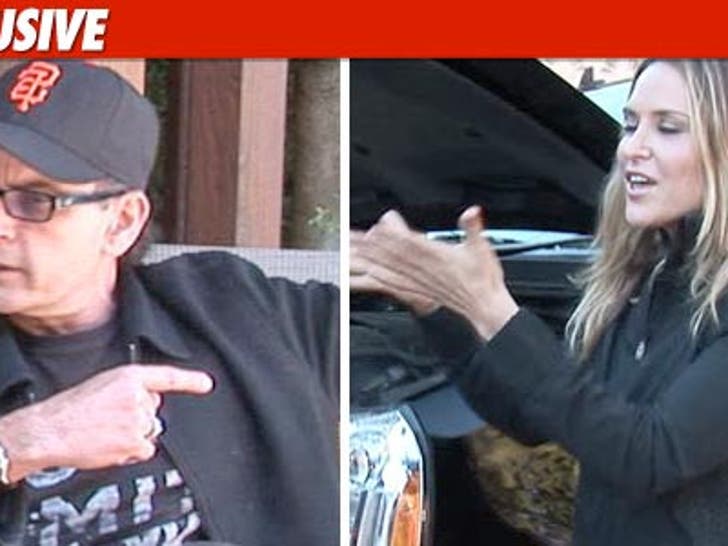 Charlie Sheen is declaring legal war on Brooke Mueller and will not only ask a judge for full custody of their twins, he wants to cut off the child support he's paying her.
TMZ has learned ... Charlie's lawyer, Mark Gross, just gave Brooke Mueller's attorneys notice -- he's going to court tomorrow in an attempt to change the custody arrangement.
Gross will ask the judge to strip Brooke of both legal and physical custody, on grounds she has relapsed and went back into rehab.
And, if the judge does give Charlie full custody, Gross wants the judge to terminate Charlie's obligation to pay Brooke $55,000 a month in child support -- since she would no longer be incurring those expenses.
We've also learned Brooke's lawyers are planning their own offensive, asking the judge for full custody. And, Brooke's lawyers want Charlie to be psychologically evaluated.