TMZ Live -- Did CIA Off JFK over Aliens?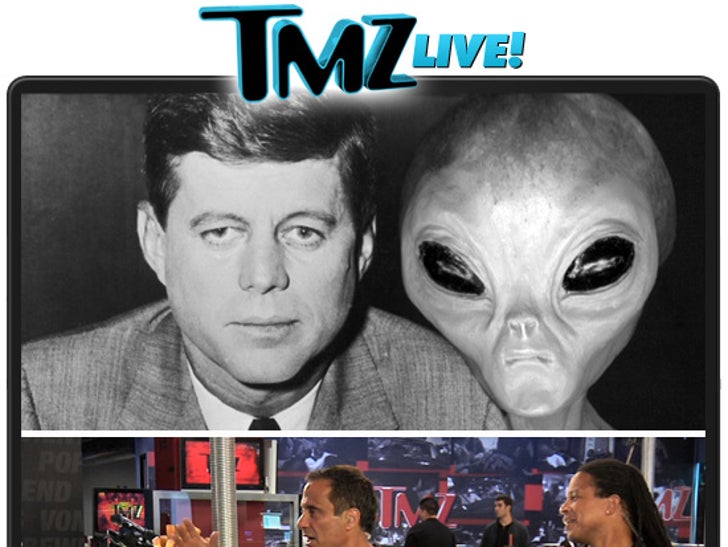 (0:30) A new JFK conspiracy theory ... involving aliens.
(3:10) Brooke Mueller retained custody of her kids today ... and we have all the latest.
(5:00) A MAJOR farting controversy erupted in our office today.
(8:20) Kudos to Denise Richards ... whom Harvey calls a "real goddess."
(10:00) Which TMZ staffers would be good on "The Amazing Race"?
(11:15) Tyler's beautiful shaved head -- one day after.
(16:40) Why is Britney Spears under a conservatorship ... and Brooke isn't?
(18:00) The Dr. Rey knife incident ... if the same happened to Harvey, cops would be involved.
(19:50) A piece of Max's random desk memorabilia.
(23:30) Skype question -- why the hell is Rebecca Black famous? And where does she go from here?
(29:40) Check out coverage of the Royal wedding ... on our sister site toofab.com.
(31:10) One of our staffers -- Juliette -- is a former Miss Canada! Who knew?
(35:40) Breaking news ... about SkyNet ... via James Cameron!