TMZ Live -- Harvey's Assistant Loses It!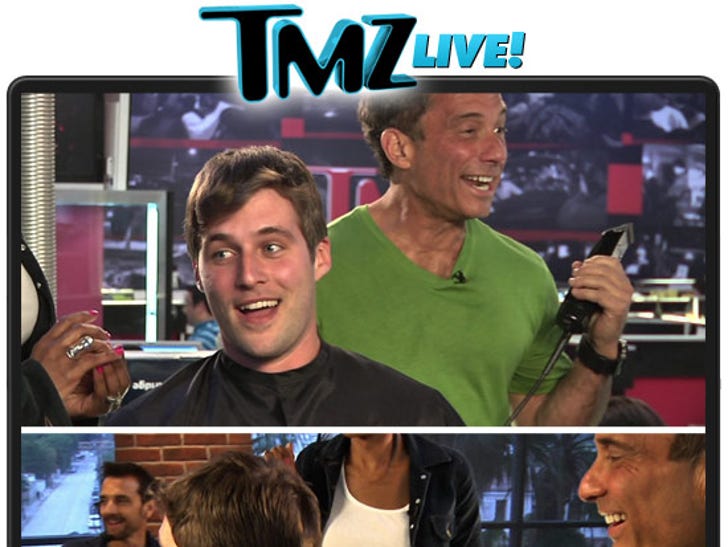 (0:11) Passover at TMZ!
(1:25) Tyler ... freaking out before his haircut of DOOM.
(3:40) Who's winning the custody war ... Charlie or Brooke?
(4:08) TMZ Bus Tour. All the deets.
(5:01) Shevonne's death threat against Mario Batali -- restraining order worthy?
(5:27) Dr. Rey ... KNIFE TO FACE.
(8:20) Nic Cage ... bailed out by Dog the Bounty Hunter.
(12:30) Brooke's parents ... next in line for custody?
(12:40) Lindsay's Good Friday court excuse.
(12:54) Harvey and Charles' weekends.
(16:55 The moment of truth ... Tyler gets his HEAD SHAVED.