Dog Chapman Posts Bond for Nic Cage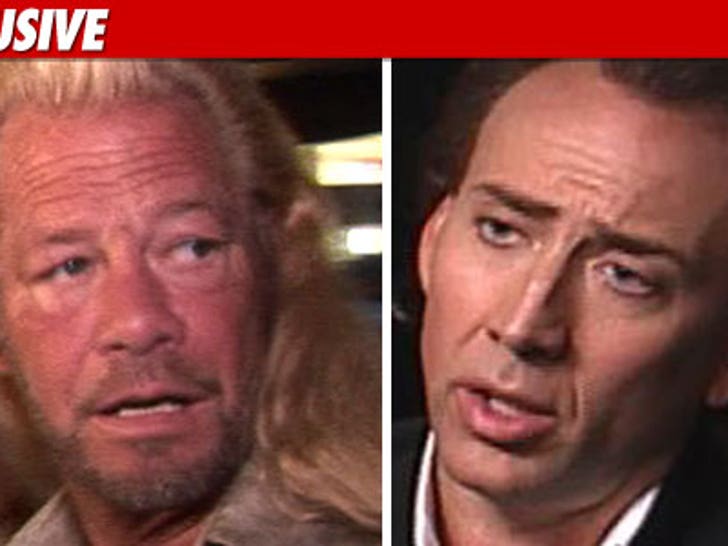 Nic Cage has friends in high places ... TMZ has learned it was Duane "Dog" Chapman who posted the bond for Cage today.
As TMZ first reported, Cage was arrested this morning in New Orleans on charges of domestic violence and disturbing the peace after an alleged argument with his wife Alice.
Sources tell TMZ they were the ones who helped get Nic out of jail -- he was being held on $11,000 bond.
Beth alluded to the bail out, posting on her Twitter, "My guy just walked out of the jail damn new Orleans 8 hours holy cow that's a lot of time to Process one guy."