Police -- Cage and Wife Fought Over Rental Address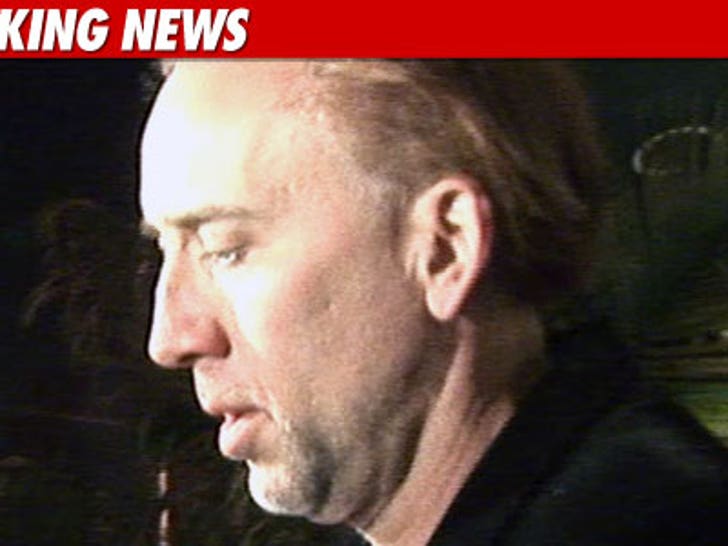 An argument broke out between Nicolas Cage and his wife Alice last night when the two disagreed over the exact address of an apartment they were renting in New Orleans ... this according to police.
According to the NOPD, Cage and and his wife were standing in front of a property he believed they were renting. She disagreed and, according to the NOPD, he grabbed her by the arm to pull her to the correct address.
Police say there were no visible signs of injury on her arm.
The NOPD went on to say Cage then began to hit parked cars and later attempted to get into a taxi. Cops say Cage eventually got into a cab, but a police officer ordered him out ... which "prompted Cage to start yelling."
As TMZ first reported, that discussion with police included Cage daring cops to arrest him ... which they eventually did.