Lindsay Lohan -- Charge Reduced to Misdemeanor!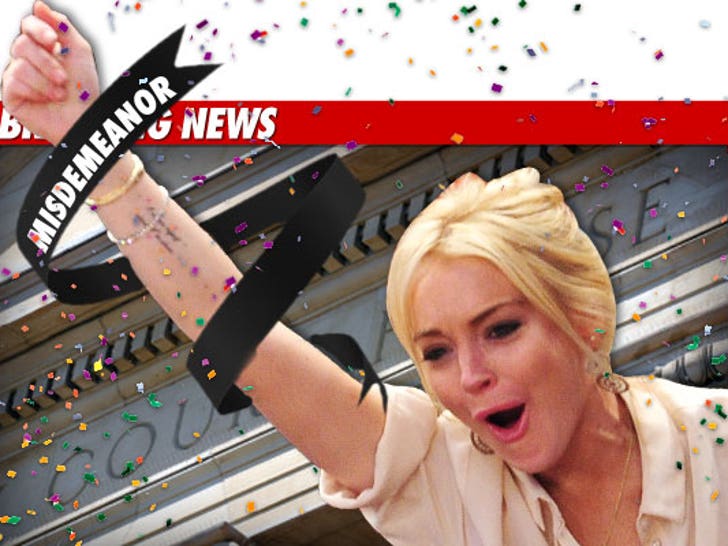 Lindsay Lohan just caught a MASSIVE break -- her felony grand theft charge was just downgraded to a misdemeanor.
TMZ told you this would happen .... Judge Stephanie Sautner ruled the offense, along with Lindsay's record, did not support a felony charge. The judge noted Lindsay's DUI conviction was 4 years ago.
The judge denied Shawn Holley's motion to dismiss the case outright.