Jay Leno -- STEAMED Over Vintage Car Trouble
Jay Leno STEAMED Over
Vintage Car Trouble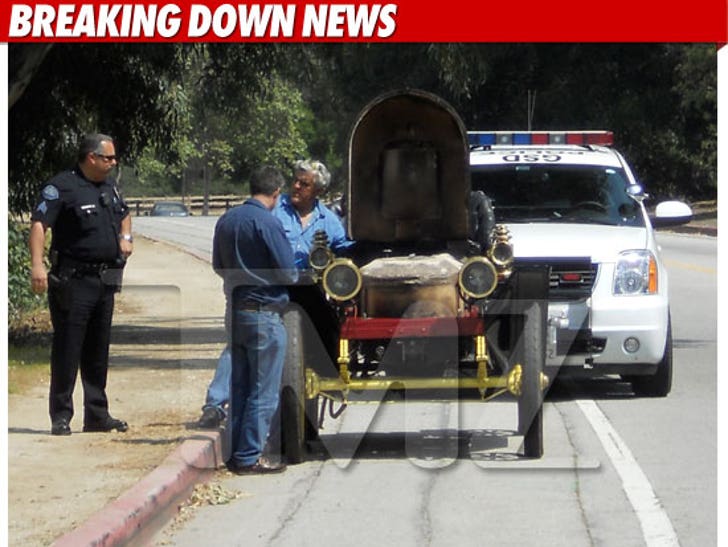 Jay Leno's joyride in a steam-powered sports car was abruptly derailed when his classic ride crapped out on the side of the road ... ah, the trouble with 105-year old vehicles.
Jay's 1906 Stanley Steamer stalled out in Burbank, CA Friday -- and police tell us officers driving by noticed flames and stopped to help.
Turns out Jay had everything under control ... re-igniting the steam engine with a torch. Once it fired up, Jay and his passenger went on their merry we-don't-have-to-pay-5-bucks-a-gallon-for-gas way.
Fun fact: The Stanley Steamer once set the land speed record at 127mph. It's since been broken ... many, many, many times.