Sly Stallone -- I'm Getting My 'Cobra' Car Back!
Sly Stallone
I'm Getting My 'Cobra' Car Back!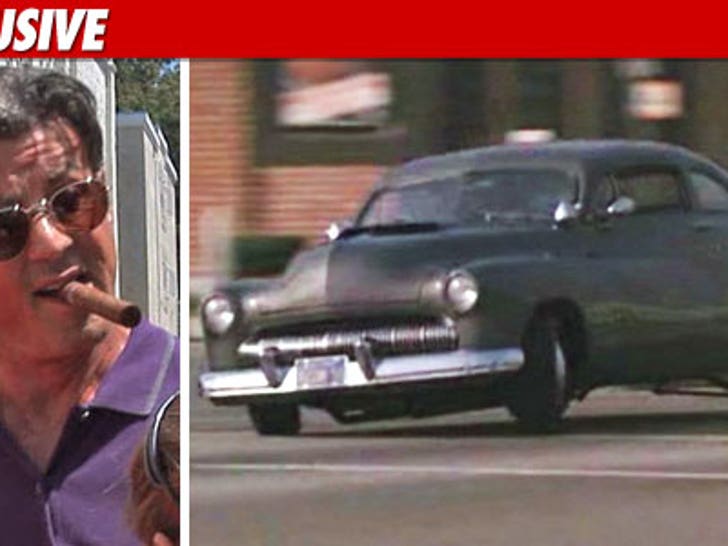 After 17 years apart, Sylvester Stallone will finally be reunited with the legendary classic car featured in his movie "Cobra" ... after it was stolen out of his garage back in 1994 ... TMZ has learned.
We broke the story -- in 2009, Sly learned his custom built 1950 Mercury was about to be auctioned off by a company that provides "on-camera vehicles" for movies.
Sly never directly accused the company of stealing his ride ... he just wanted the damn thing back -- so he filed a lawsuit to regain possession.
Now, TMZ has learned, Stallone and the company reached a settlement ... under which Sly will regain ownership of the whip ... estimated to be worth more than $250,000.
It's unclear if any money changed hands ... but who cares, Sly's getting his "Cobra" car back!!!